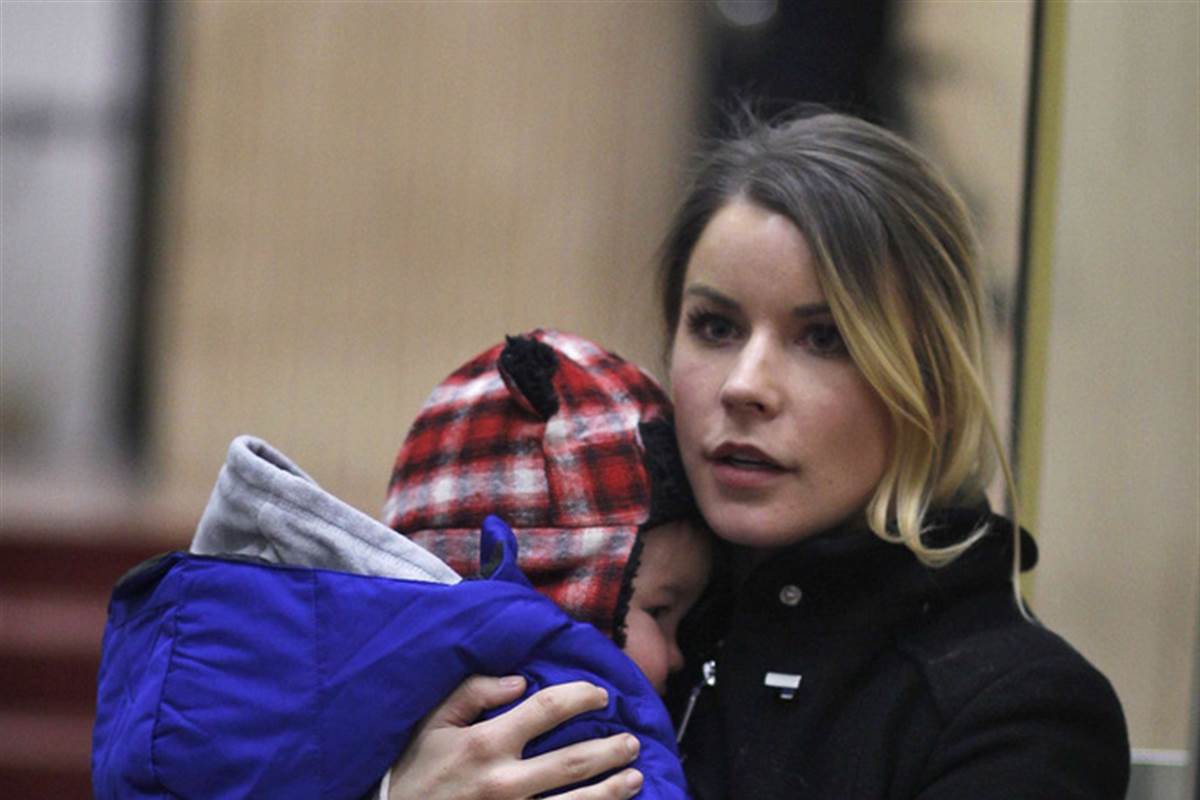 Sara McKenna and Bode Miller's very public custody battle could impact the rights of women and brings attention to issues relating to custody and pregnancy.
The battle between McKenna and Miller began before the child was even born.  After dating Miller for six months, McKenna got pregnant and the couple soon broke up. McKenna, chose to move from California to New York to better her life (and unborn child's life) in school at Columbia University.
Miller retaliated by filing for temporary custody in a New York court to attempt to stop McKenna from being able to move out of California and away from him. He won because the court determined that the relocation was a move to posture herself in her custody case. The court stated her actions were "reprehensible" and that she was forum shopping.
An appeals court recently overturned that decision and the child is currently back with McKenna.
The reversal affirms a pregnant woman's right to travel and relocate without interference from presumptive fathers or the court.
The issues surrounding custody become extremely complex when one parent relocates with a child.
Jurisdictions differ greatly on a parent's ability to relocate with a child.  The courts weigh many factors in their decision.  The current trend is to allow a custodial parent the right to travel if the parent's reasons are compelling enough and are in the best interests of the parent and child.
In this case, McKenna decided her job as a firefighter was too risky for a parent, and she was aiming to finish her college education at Columbia University.  She asserted that the school and New York state offered appealing financial and other support for veterans (she is a former marine).
Learn more about what's involved with relocating. 
For questions or a consultation about family law issues in Portland, Oregon and Vancouver, Washington email or call Elizabeth Christy at 503-847-2900.